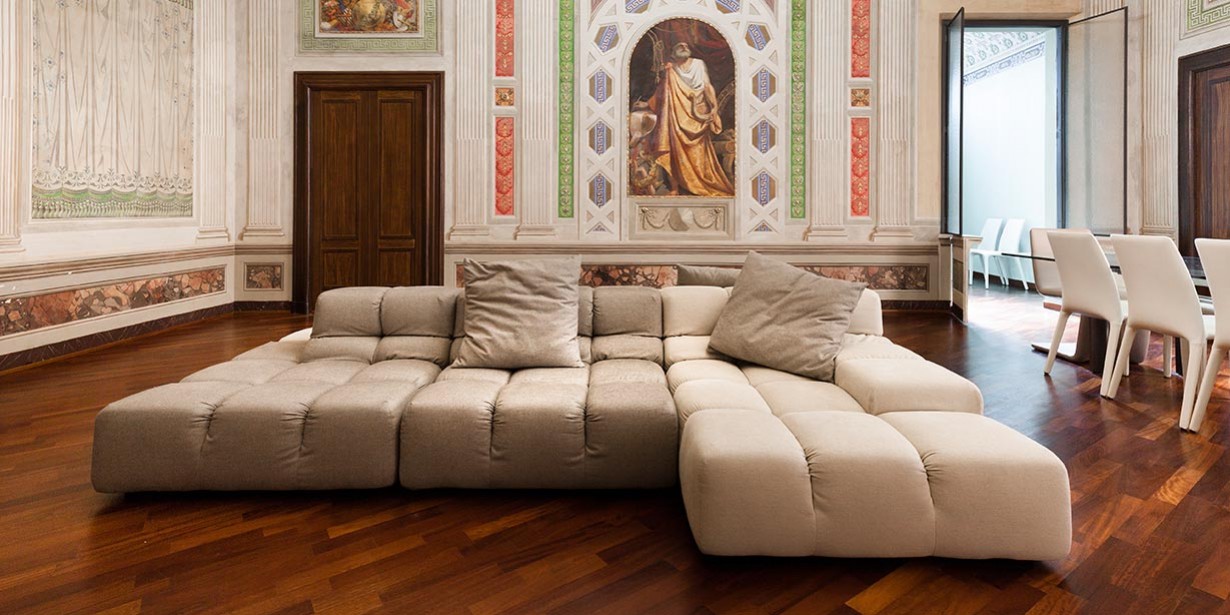 #

House GA - Classic Contemporary
The contrast between past and present is a recurring challenge in interior design. The turning point was to choose furnishings that would enhance the historical context of the residence.
A recently renovated historic building with fine details is the residence of a client who commissioned an interior design project from the Arredamenti Camilletti Team that would integrate perfectly with the existing classic context.
In the living area, there are two living areas: the first with the composition of Minotti sofas and the Arco lamp by Flos; the other with the Tufty Time sofa by B&B Italia.
The kitchen is an Artematica by Valcucine and a round Tulip table by Knoll.
The finishes of the intervention include brown elm, calacatta marble and Emperador marble, leather, glass, fabrics and metals. The dominant colors are ecru, mud, white, pearl and gold leaf.
"The harmonious and non-conflictual contrast between classic and modern, between history and contemporaneity, is an ever-present challenge in interior architecture. The key to the project was to choose furnishings that would enhance the context". Arr. Lorenzo Camilletti